Registration now open!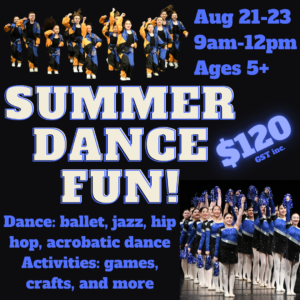 Taught by our own Miss Alison, this fun camp will engage and challenge your dancer!

Register Online NOW!
Registration closed for SWD until summer 2024!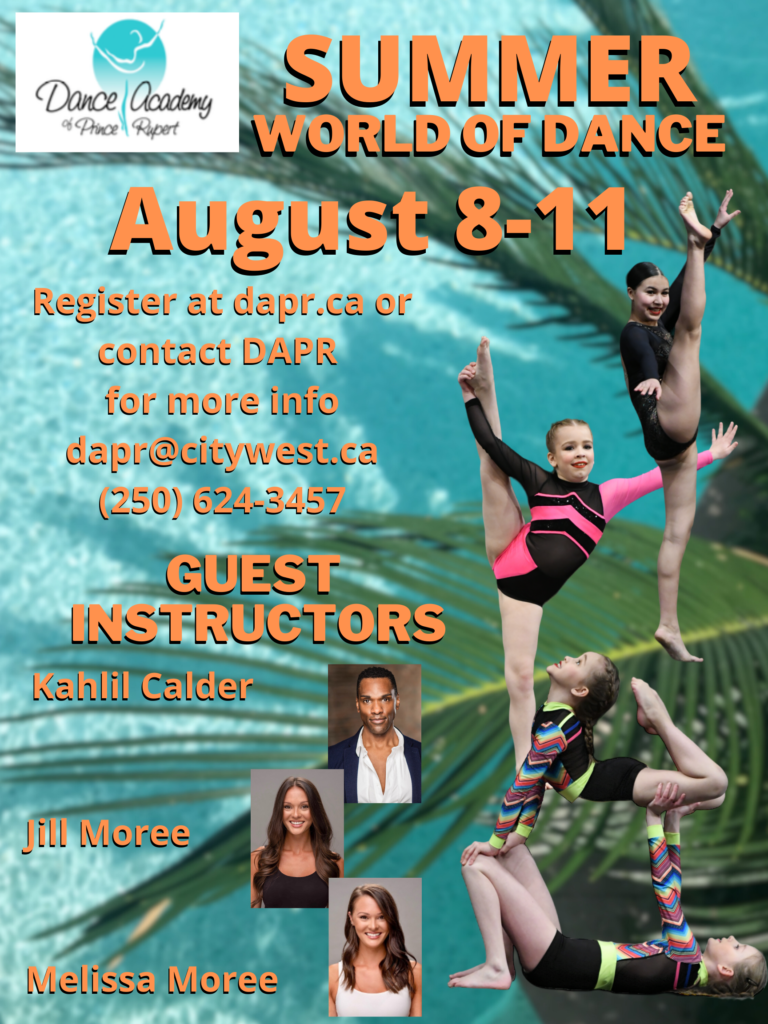 Register Online NOW!
Summer World of Dance is separated into three levels:
Junior consists of daily jazz, tap , hip hop, and lyrical class: $350
Intermediate consists of daily jazz, lyrical, tap , hip hop, and ballet class: $450
Senior consists of daily jazz, lyrical, contemporary, tap , hip hop, and ballet class: $550
DAPR Dance Team Members: Please note, there are seven days on choreography following SWD from Aug 12-18/23 and you can register at your early registration appointment.




Kahlil Calder
Graduate of the Professional Ballet Program at The National Ballet School of Canada, Enrolled in the Professional Teachers Training Program at The National Ballet School of Canada

Canadian born, Kahlil Calder is a well sought-after dance educator, adjudicator, private coach, and choreographer. Kahlil has danced with many internationally known dance institutions such as, The National Ballet of Canada, The Alberta Ballet, Le Ballets Jazz de Montreal, and Cirque Du Soleil to name a few. Kahlil is an affiliated ballet and movement coach for companies such as Gauthier Dance in Stuttgart, the Internationaal Dans Theatre in Amsterdam, The University of Stavanger, in Norway and the Amsterdam Dance Center in the Netherlands amongst others. Currently Kahlil is enjoying upgrading his skills in ballet pedagogue in the Professional Teachers Training Program at Canada's National Ballet School where he is also faculty. Kahlil is a passionate teacher and believes in cultivating and sharing his love of dance with all dancers and dance enthusiasts.




Melissa Moree


Melissa joined Affinity Dance at the age of 7 and has trained in various styles of dance such as Tap, Jazz, Lyrical, Ballet, Contemporary, and Hip Hop.
She's had the privilege of working with Patrick Roberge Productions performing in the 2010 Paralympics, 2011 Grey Cup Halftime show for Nickelback and PNE shows.
After graduating in 2012 Melissa signed with an agent. She was featured in TV series and movies in Bates Motel, Arrow, My Life as a Dead Girl and Zoey's Extraordinary Playlist. Her latest credits include dancing on Riverdale and in Danielle Ryans "Ain't Christmas Without You". Her passion for dance continued and she started teaching at studios throughout the lower mainland. Melissa is a versatile and devoted teacher of 10 years now always bringing her high energy to every class. Melissa strives to train her dancers with confidence in and out of the classroom. She makes sure she meets each child's individual needs so each of them can shine!





Jill Moree


Jill's passion for dance started at the age of 7. She has trained in Jazz, Lyrical, Ballet, Hip hop, Modern and Tap. Jill has performed with PRP Productions as a dancer and entertainer for grand events and celebrations including the 2010 Paralympics Opening Ceremonies, 2012 Grey Cup half time show featuring Nickelback and Victoria Duffield, The Fair at the PNE "100 Years of Fun" shows, and several street parades. Jill has also been in the television and film industry for over 10 years and her latest performances include Riverdale, Supergirl, Space Force and Zoey's Extraordinary playlist. For the last 9 years she has been teaching in the Lower Mainland and continues to share her knowledge and love for dance to her students. Her respectful and nurturing manner helps to instill confidence in her dancers, giving them a positive learning experience and helping them strive to be the best dancers they can be!
Register Online NOW!