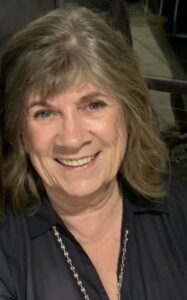 Teresa Mackereth
Artistic Director
CDTA Licentiate in Jazz; CDTA Associate in Acrobatic Dance, AAC, DEA Certified
Mrs. Mackereth has taught dance in Prince Rupert for over 45 years. Teresa's greatest passion is dance and she promotes it as a teacher, adjudicator, producer and founder of the B.C. Annual Dance Competition. She received the Queen's Jubilee Medal and a Prince Rupert Civic Award for her contributions to dance.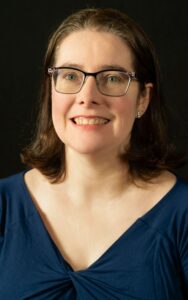 Shannon Vallee
Office Manager; Ballet and Pointe
Graduate Royal Winnipeg Ballet School Teacher's Training Program, RAD RTS, Silver Swans Licensee, CDTA Licentiate in Ballet, Jazz, Tap, Modern & Acrobatic Dance, IDTA Licentiate in Modern Jazz & Tap, IDTA Associate in Ballet, AAC1, RWID Certified
Mrs. Vallee has danced and taught for over 40 years. She is trained in ballet, jazz, tap, modern, musical theatre, creative dance, and children's work. She currently serves as the President of the National Board for CDTA. Her calm personality and professionalism benefit dancers of every age.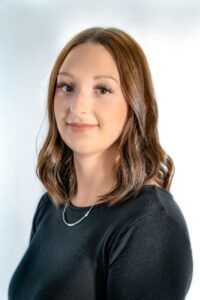 Kelsey Beal
Modern and Jazz
CDTA Licentiate in Jazz
Kelsey is a Dance Academy alumni who began her dance career at the age of three. She has been trained in all disciplines of dance and while competing at various festivals she was often chosen for special awards and placements. Additionally, Kelsey was also an eight-time provincial representative. Kelsey had been a student teacher and award-winning choreographer at the Dance Academy before moving to Prince George where she danced at Judy Russell's Enchainment Dance Studio. Upon returning to her hometown of Prince Rupert, Kelsey started teaching again at DAPR and completed her CDTA Licentiate Stage Exam.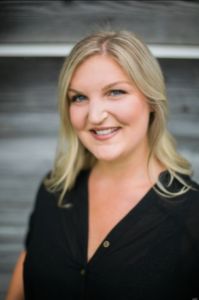 Alison Jardim
Ballet, Jazz, and Acrobatics
RAD RTS, ADAPT, CDTA Licentiate in Acrobatic Dance, ADTA
Ms. Alison grew up dancing in Prince Rupert and then went to Toronto to
complete her first teaching certification, since then has since completed
three more and is trained in Ballet, Jazz, Acro and Tap. Alison has taught dance
for over 10 years and has won awards for her choreography. Alison's warm
personality and attention to technique and detail ensures improvement for
all her students.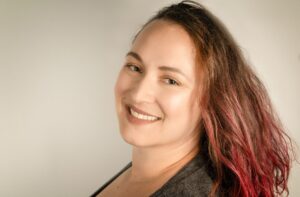 Sarah Whomes
Pre-school, Jazz, and Acrobatics
CDTA Associate in Jazz, AAC
Sarah Whomes grew up in Prince Rupert and developed a passion for dance at a young age. Growing up, you could often find her at the dance studio where she spent her time studying Jazz, Ballet, and Tap. Sarah has worked hard to successfully complete her CDTA Associate Jazz and Acrobatic Arts Teaching exams. She is excited to share her knowledge and enthusiasm of dance with each and every one of her students.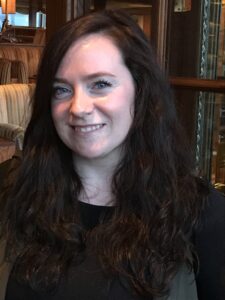 Lauren Brown
Song & Dance, Tap, and Adult Programs
Lauren Brown is a dedicated artist with over 25 years of experience in the performing arts. Her many credits as a performer include Fiddler on the Roof, Miss Saigon, The Sound of Music, and Joseph to name a few. She is trained in ballet, jazz, tap, modern, hip hop, highland, and musical theatre. Miss Lauren has also studied music and acting. In 2012, she became an accredited teacher with Performing Arts Educators of Canada (PAEC) gaining her Associate in Ballet. Lauren has taught at several studios in Northern BC over the last two decades and is excited to now be working at DAPR.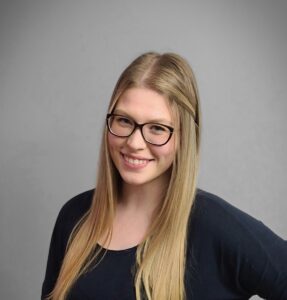 Jessica Bruce
Tap, Hip Hop, Jazz, and Song & Dance
ADAPT
Jessica grew up dancing in Prince Rupert. She is trained in Tap, Hiphop, Musical Theatre, Jazz and Ballet. She gained alot of her knoweldge about tap from her mentor Carol Murphy and from shadowing Tasha Lawson. Her outgoing and enthusiastic energy is sure to motivate and inspire your dancer.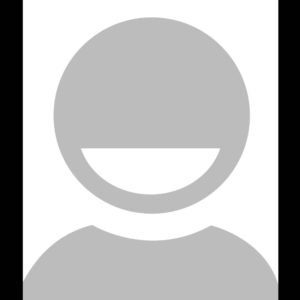 Miss Taliyah grew up dancing in Prince Rupert. She studied ballet, jazz, tap, modern, and song & dance with DAPR. Taliyah is a calm and gentle instructor. She loves dance and passes that joy onto her students. Miss Taliyah is excited to be joining our staff this season!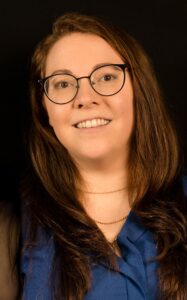 Meghan MacRae
Substitute and Choreographer
CDTA Associate in Jazz, Tap & Modern
As an alumni member of the Dance Academy, Ms. MacRae studied ballet, tap, jazz, irish, musical theatre, acrobatics, and hip-hop. Miss Meghan is a dedicated and enthusiastic teacher, as well as an award winning choreographer. Miss Meghan always highly anticipates sharing the excitement of dance with all her students!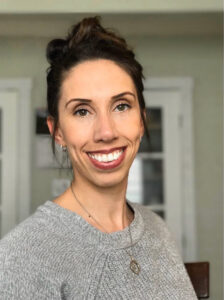 Shauna Chandler
Substitute
Shauna Chandler joins DAPR this year as a substitute teacher with an infectious love for movement. Shauna's love for dance and expression was ignited at a young age. Raised in Prince Rupert, Shauna danced in disciplines including Jazz (ADAPT), Ballet, Tap, Contemporary, and Modern. Shauna's classes are a delightful mix of structured learning and joyful exploration. She believes in creating a safe and nurturing space where students can discover their artistic potential.